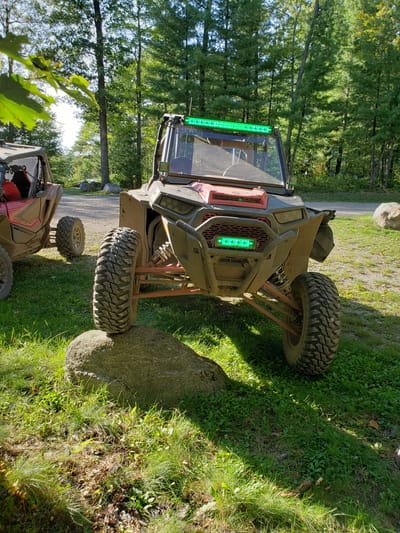 Limited Warranty & Returns for the original purchaser
We stand by our products and are confident you will love them! We guarantee your satisfaction!
If you're not satisfied, you may exchange or return merchandise purchased on Zippin-Designs.com for a full refund less shipping cost, within 30 days of the purchase date. You are responsible for the shipping charges.
If you purchased your Grandma's Whips product through an Authorized Dealer, please follow their return policy for refunds. If you do not have any luck there, let us help you out! For up to 30 days, and with proof of purchase, gift receipt or a packing slip from a Grandma's Whips Authorized Retailer, you may exchange an unopened Grandma's Whips product for store credit (only valid on Zippin-Designs.com). You will just have to cover shipping.
Zippin Designs Offers Lifetime Warranty Coverage on whip breakage for orginal purchaser.If your Grandma's Whips break, Simply print out the RMA form and send the product back. We will set you up with product replacement. If your wire is ripped out send it back we will reattach your wire. "Warranty replacements will not be a new replacement, it will be a refurbished whip using your old parts and replace the broken parts if leds are not lighting up we will give you a call to see if you want to replace them for a small charge.
If you recieved these whips on a machine that you purchased we will fix and repair your whips for a small charge -- Please contact us.
Zippin Designs Offers Limited Warranty Coverage on our other products against manufacture defects if any of these products are damaged. We offer these products at 50% replacement cost this is do to the nature of where rock lights, scanners, and chase lights, ect... are mounted and these items are not repairable.
Please include your name and address inside the box when sending items back
Download Warranty Form here
(HERE)
Address is printed on RMA form.